Journal: I + T + C- RESEARCH, TECHNOLOGY AND SCIENCE
ISSN: 1909-5775 (Print)   ISSN: 2805-7201 (Electronic)
Periodicity: Annual
Response time first Editorial decision: 30 days after submission
Peer acceptance response time: 60 days
Publish response time: 30 days after acceptance
I + T + C-Research, Technology and Science Journal, is an annual publication of the Corporación Universitaria Comfacauca - UNICOMFACAUCA, evaluated by peers. Its main purpose is to disseminate the research results of Engineering and Tecnology areas, as well as to disseminate the contributions and advances in research of higher education institutions, universities, research centers, industries and the community in general, which work in the areas of: Electronics, Automation, Mechatronic Systems, Software Development, Computer Science, Technology and Environmental Remediation, Industrial Engineering, Agricultural Sciences, Education Sciences, ICT Management and others related.
Vol. 1 No. 15 (2021): I+T+C Journal- Investigación, Tecnología y Ciencia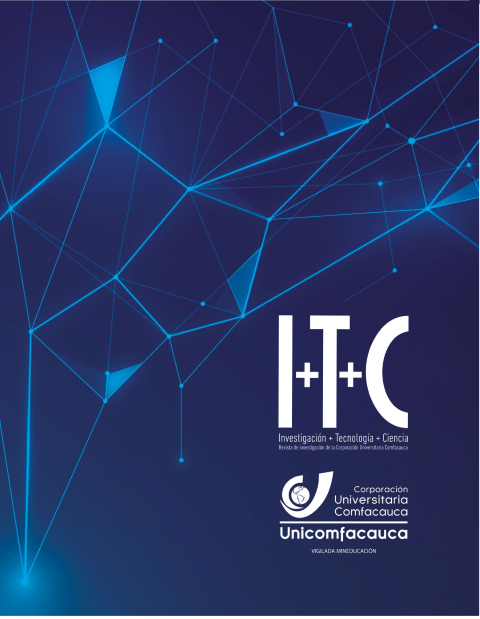 The I + T + C-Research, Technology and Science Journal, in its number 15, JANUARY-DECEMBER 2021, seeks to disseminate research results in the Field of Engineering and Technology and all issues related to the achievement of the SUSTAINABLE DEVELOPMENT GOALS (SDGs), through technology and engineering projects.
Published: 2021-12-24
View All Issues